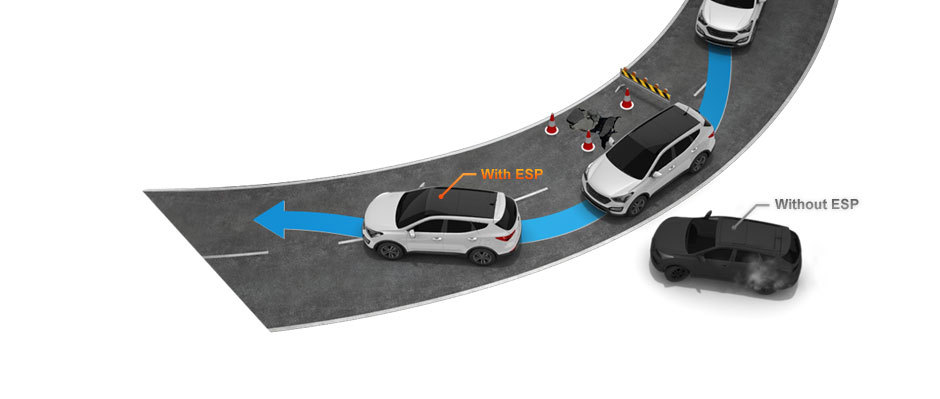 ESC(Electronic Stability Control)
The ESC ensures beautiful braking by automatically delivering the right amount of braking force to each wheel based on engine torque and driving circumstances.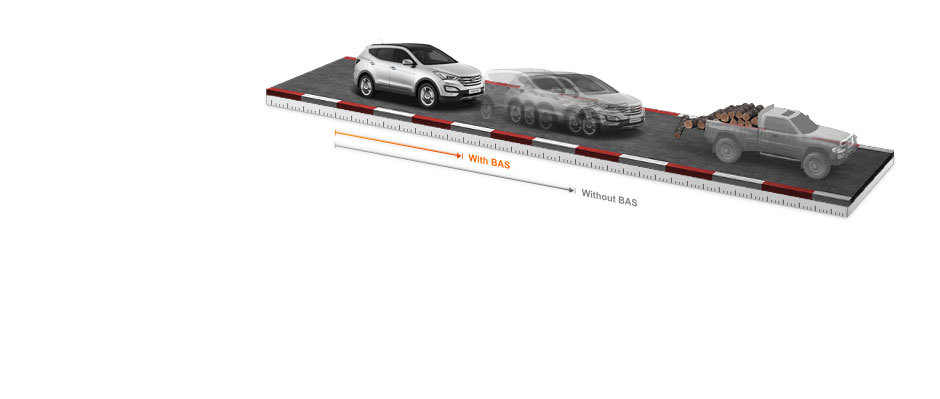 BAS(Brake Assist System)
Research has shown that ordinary drivers often are
not able to give enough pressure on the brake pedal when they face a totally unexpected situation.
That's where Hyundai Brake Assist System comes into play.
As soon as the system recognizes the urgency, it gives mechanical pressure to the brakes so that
the vehicle can stop with a maximum brake force.

TCS(Traction Control System)
You won't lose control.
The traction control system continuously monitors the amount of acceleration from the driver and road surface conditions. If the system finds the balance between the two not matched, it adjusts the throttle and match the acceleration and traction so that the vehicle won't loos the control and move the way you didn't intent.

HAC(Hill start Assist Control) and DBC (Downhill Brake Control)
HAC knows when you're on an incline and
will automatically initiate brakes to prevent a dangerous roll back.
The DBC helps you maintain vehicular control during steep
forward movements.

VSM(Vehicle Stability Management)
Rest assured: Even while skidding, you'll be able to stably maneuver. The VSM prevents asymmetrical braking by applying braking force to wheels individually. Steering assist system operates to the direction to low-friction surface in order to prevent under- or over-steering.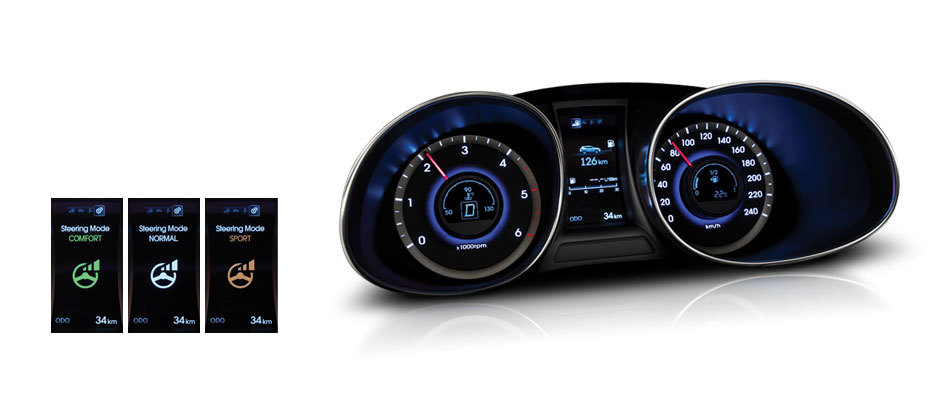 FLEX STEER™
A mode for different conditions. Switch among three steering modes depending on what the road calls for.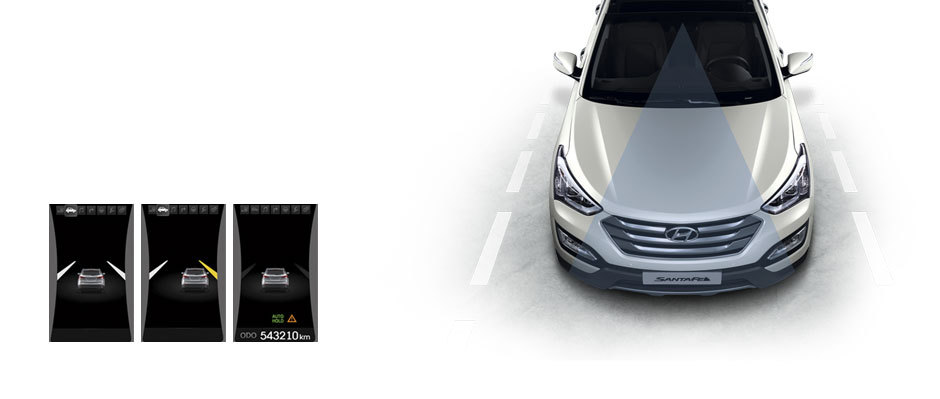 LDWS(Lane Departure Warning System)
Stay in your lane with a camera on top of the front windshield that recognizes a lane departure when unaccompanied by a turn signal and initiates an alert.


Option not available in UAE

SPAS(Smart Parking Assist System)
Park without problems. Ultrasonic sensors determine the adequacy of the parking space. The parking steering aid system automatically steers for parallel parking convenience.


Option not available in UAE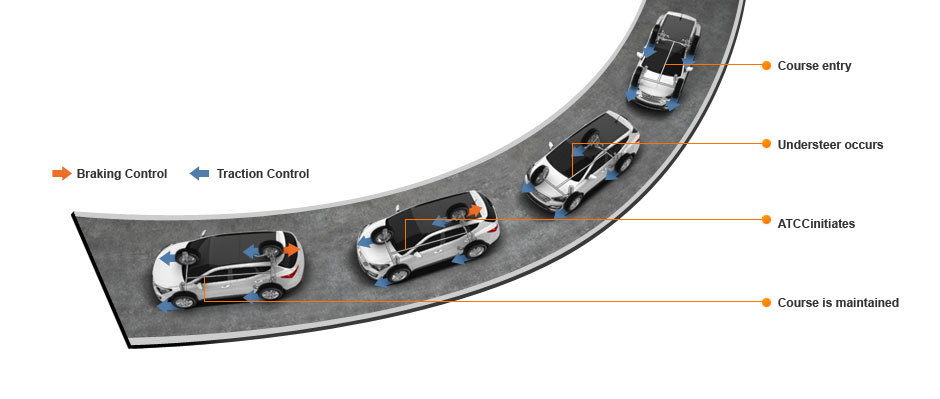 ATCC(Advanced Traction Cornering Control)
The ATCC keeps you balanced. It distributes 4WD driving force and braking power while you accelerate and turn at frequent intervals while the VDC controls brakes to prevent under-steering from occurring.


Option not available in UAE

4WD system
Let the Santa Fe do the work. The 4WD system assesses road conditions and automatically implements rear wheel traction control for full-time four-wheel-drive optimal performance.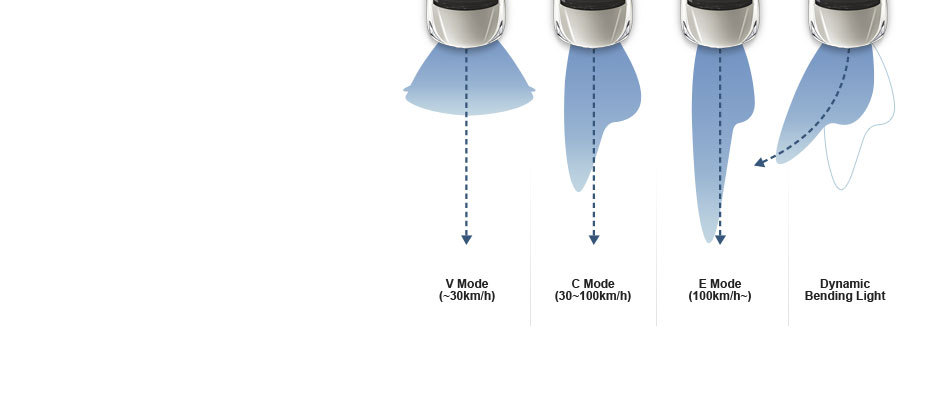 AFLS(Adaptive Front Lighting System)
See better as you turn. The AFLS improves nighttime driving visibility and safety as headlights swivel in the direction you're steering. The dynamic beam pattern adapts to road conditions.


Option not available in UAE