IRRESISTABLE CONFIDENCE
The All New Elantra's bold presence
radiates confidence with its wide stance
and sophisticated profile.

Enhanced chassis rigidity and strength
Comprising more than 53% of Advanced high-strength steel, the enhanced chassis rigidity is certain to deliver better handling,
durability and performance.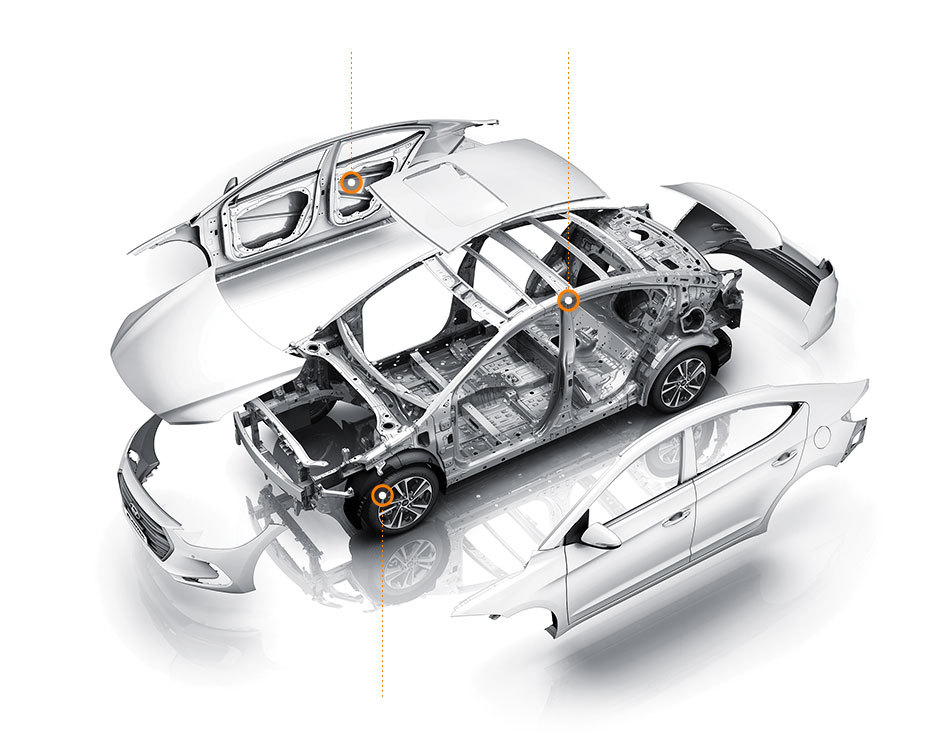 Dual Impact Beam
for Rear Seats
Reinforced B-pillars
15" Front Disk Brakes
Aerodynamic design
It's a complete high-tech package design on a new level. With optimized technologies, its sporty chase structure is ideally
designed to maximize stability and fuel-efficiency.
Driver seat with Integrated
memory system (IMS)
This industry-leading ergonomic technology system
memorizes the driver's preferred seating position and
instantly resets with just a touch of a button.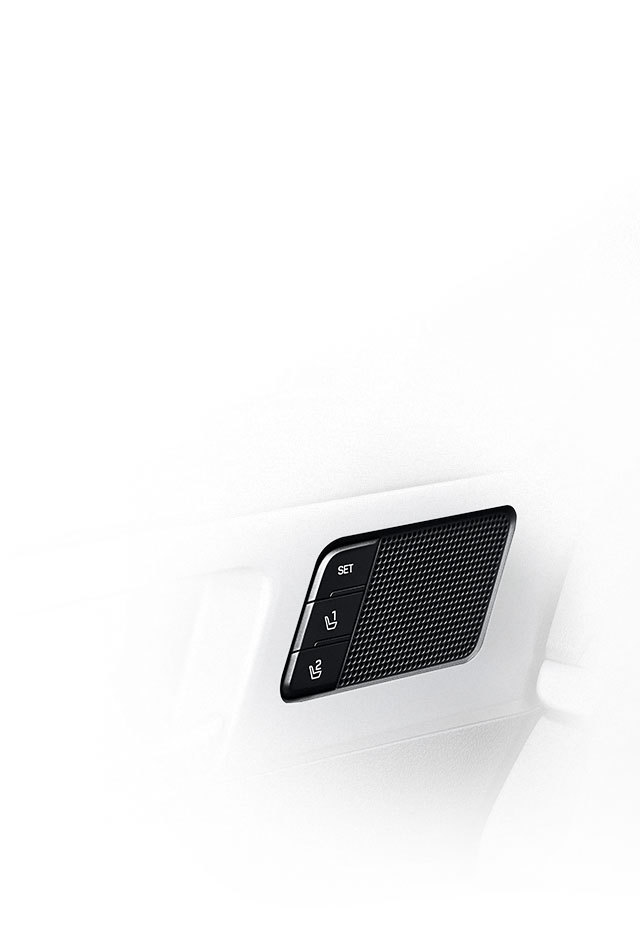 Smart tailgate
system
Simply carry and load more luggage easily with the smart
key thanks to the smart tailgate system that automatically
opens the trunk within only 3 seconds when standing near
its perimeter.